It would not be convenient for you to manually initiate sequences every time you want them to execute. This is where events come in to help. If you've ever used a calendar application before, you'll feel right at home with this. Let's get started
Creating events
Navigate to the events panel on the farm designer page and press the button to create a new event. Choose the SEQUENCE OR REGIMEN that you would like to execute and provide a START date and time. By default, the current date and current time + 3 minutes will be input into the date and time fields.
Optionally, sequence events can be set to REPEAT EVERY custom interval UNTIL a stop date and time.
📘

New events must be scheduled at least one minute into the future.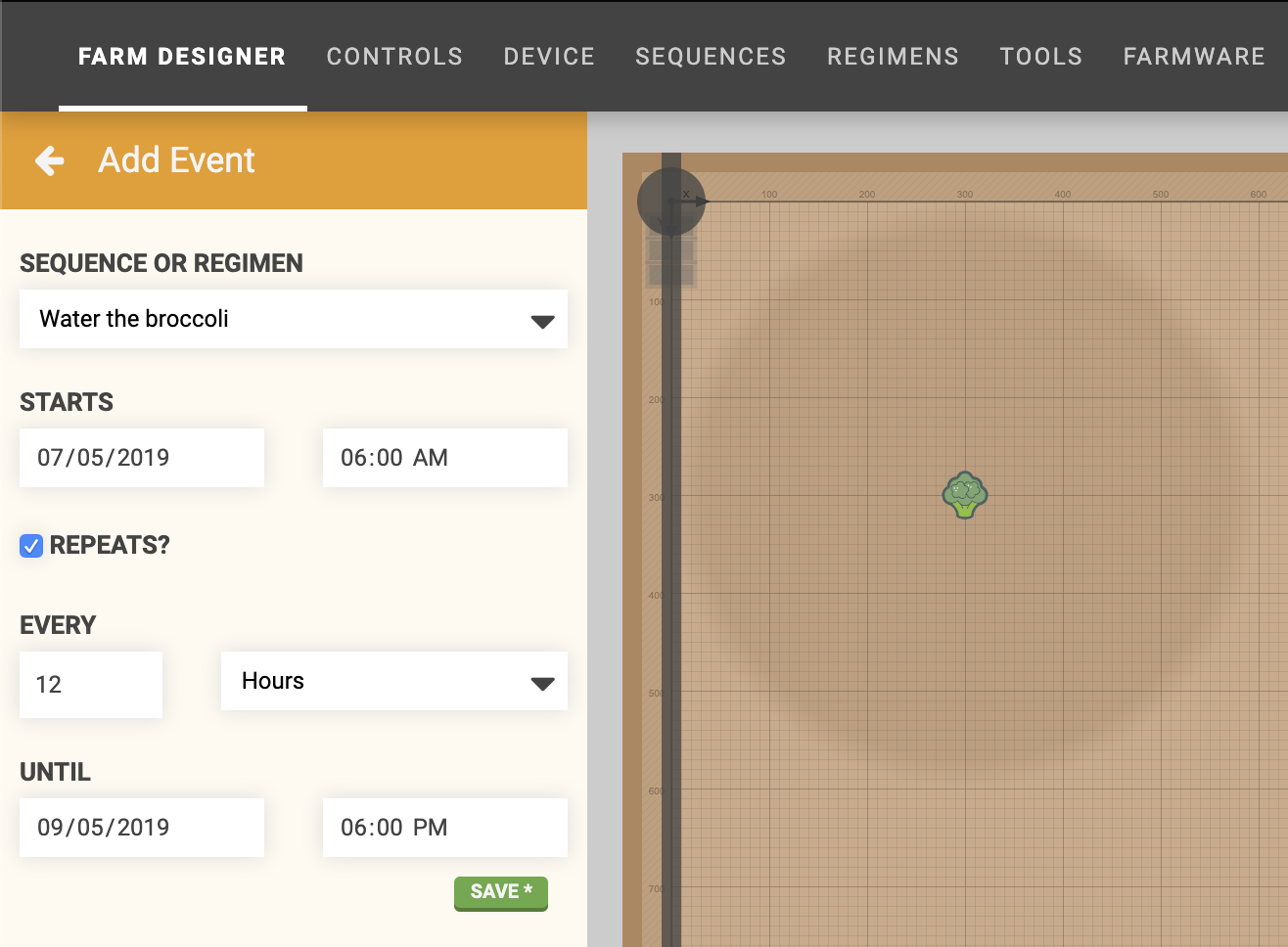 If the sequence or regimen you selected has an externally defined variable, you will need to provide a value for that variable in the event creation panel.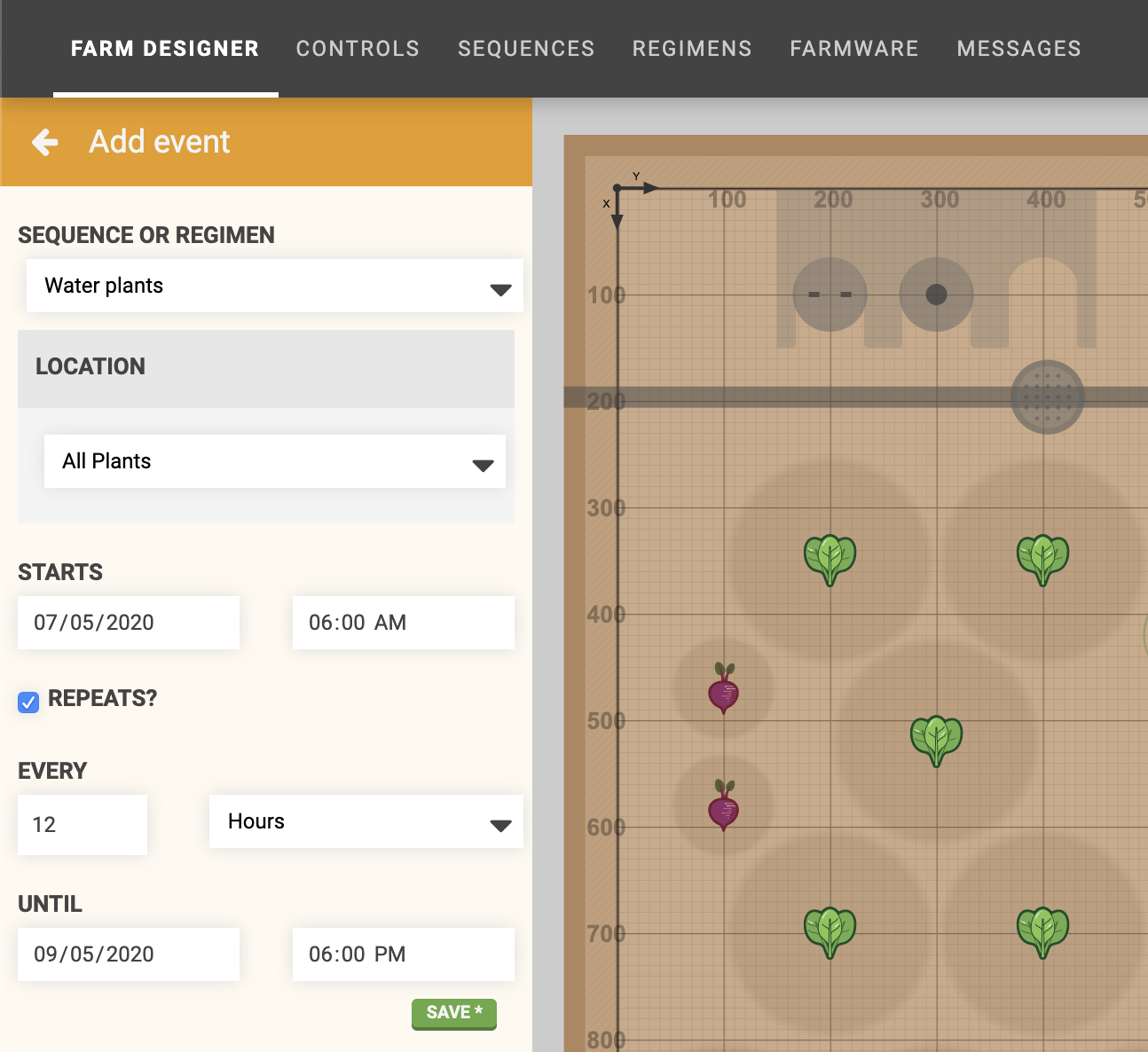 Once you are finished, press the SAVE button to save the event. The event will now show up in the agenda.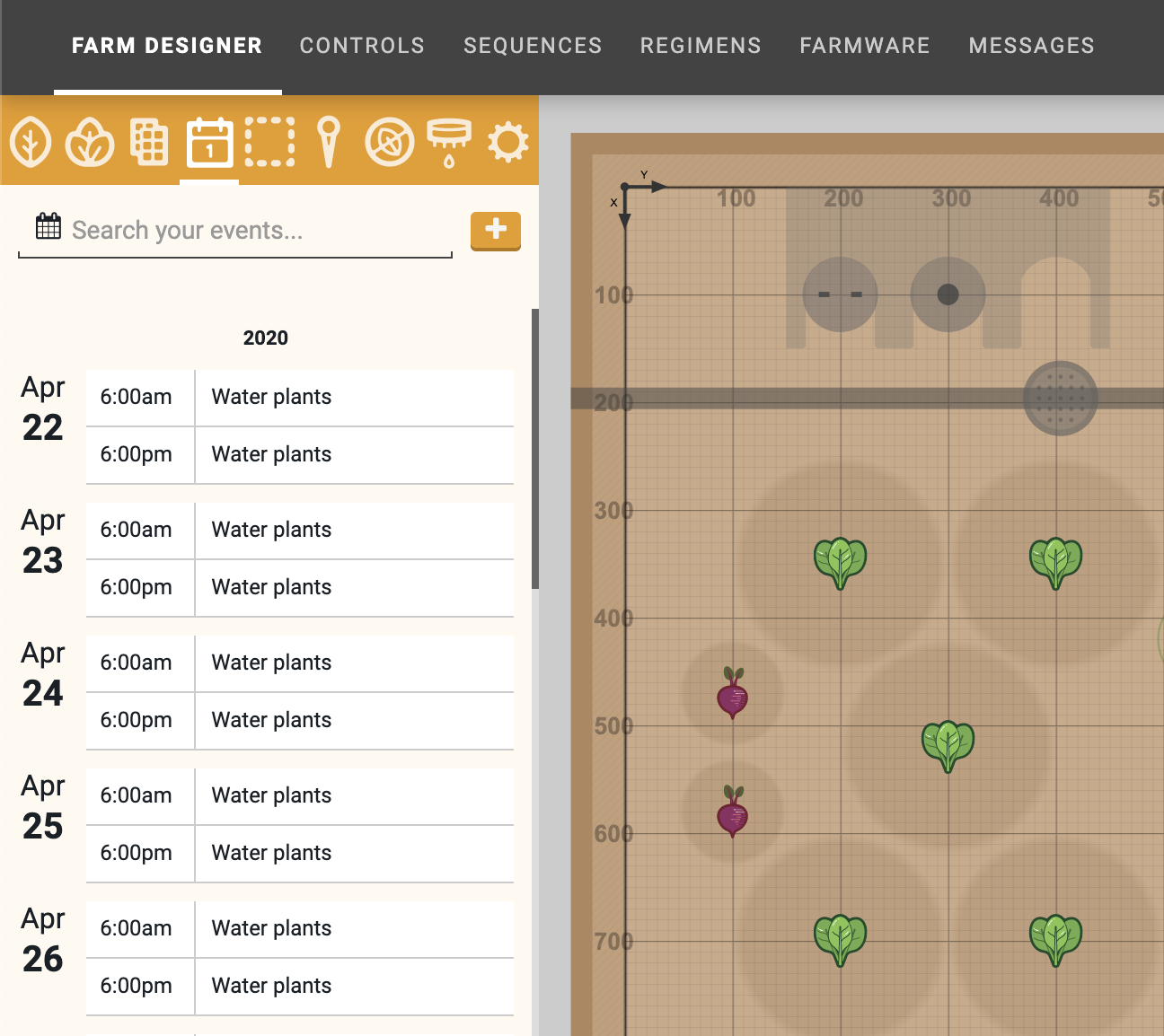 Editing events
To edit an event, hover over an event in the agenda view and press the icon. Make the desired changes and press SAVE.
Some changes aren't allowed
You cannot change from executing a sequence to executing a regimen or vice versa.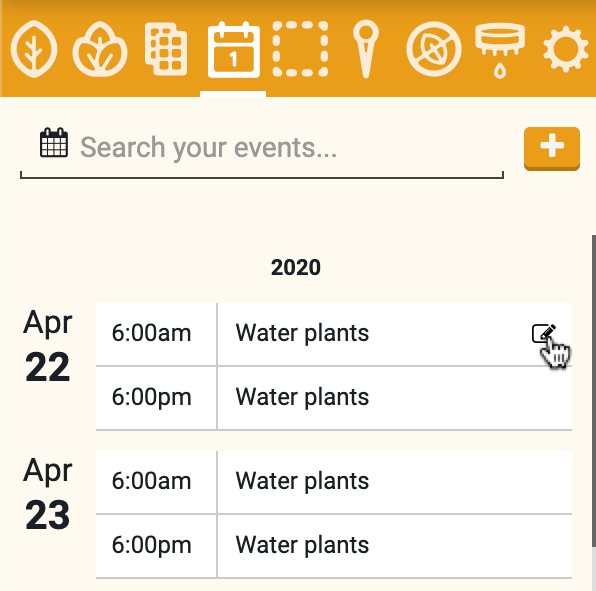 Deleting events
To delete an event, click on it to open up the edit event panel. Then press the DELETE button.
What's next?